Bixby is Samsung's smart voice assistant, and comes in all its latest versions, since Samsung S8. Bixby's features are quite similar to other voice assistants you can inquire about the weather, make phone calls, send text messages, translate languages, and much more. The vision of creating Bixby is to encounter Apple's Siri, Amazon Alexa, and Google's Voice Assistant. Since Samsung released the Galaxy S8 with a built-in Bixby voice assistant, users have been wondering how to disable Bixby S10 / S10 + / S10e, S9, and S8.
Bixby is preinstalled in Samsung Galaxy S10, whether you like it or not. Some people find the assistant useful, while most of them don't want to use Bixby on Samsung phones. As most people prefer using Google Assistant or Alexa, which is why the odds of wanting to disable Bixby are high. Officially, Samsung has not added any feature to disable Bixby.
After this many calls from users to add an option to disable in Bixby S9 and Note 9, no option was added in newer versions. However, Samsung released One UI to replace TouchWiz with Bixby 2.0. Still, there are some methods that can be used to disable Bixby. Here in this article, you will find how to disable Bixby S10, S20, and older versions.
Related Post: Adobe Photoshop Camera app is available for free with plenty of goofy filters
How to Disable Bixby From S10 & S20
First make sure you are already signed in to your Samsung account or not. Now scroll down as here's how to disable Bixby S10 and S20:
Head to your phone's main screen and, hold you click on an empty space on the screen.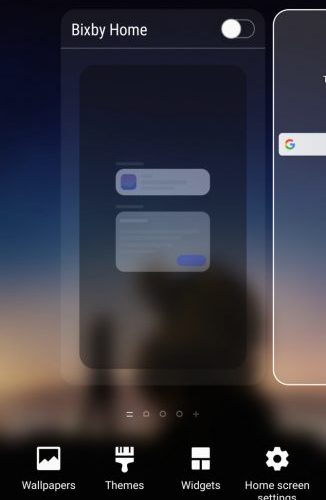 Now, the widget configuration mode appears, swipe left and close Samsung Daily.
Head to the right screen, to locate the Bixby's main screen. In the upper-right corner, a slider will appear with a blue cursor.
Now, slide it towards the left to turn it off, now the main screen of Bixby will appear gray.
Now, you can easily change the settings present on the Bixby device button on the left side of the Galaxy S10.
Once you finished doing this, head to your application screen and click Apply Settings.
Now select Advance features, in the settings menu.
Now, press the Bixby key option.
Simply Turn off Double Press or change it to something different than Open Bixby.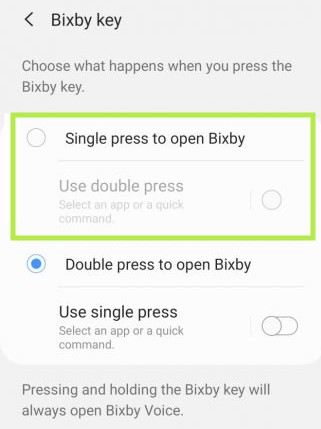 Now, double-press the Bixby device switch to turn on the AI ​​assistant to prevent you from activating it when you don't want to.
Now, again head to settings and tap on the magnifying glass icon in the top right
Type Bixby and choose the entry that indicates the app "Bixby Voice"
Now, tap on the Settings (gear icon) appears in the upper-right corner in order to access Bixby.
Then, click on Auto Listen and change it to Never.
Now, press Wake-Up Voice and then turn off Wake With Hi, Bixby.
Also, Turn off usage while locking the phone
Turn off Bixby dictation
How to Disable Bixby On S9/S8
On older versions of Samsung, you can't simply disable the Bixby voice assistant completely, but you can change it so that the button requires double-clicking.
Head to settings and tap the magnifying glass icon appears in the top right corner.
Now, type Bixby and tap on the entry that says "App info, Bixby Voice".
Then, click on the settings that appears in the upper-right corner to access Bixby Voice settings.
Now, click on Auto listen and convert it to Never
Then, tap on Voice Wake-Up and turn off Wake With Hi, Bixby
Turn off the button while the phone is locked
Then, turn off the Bixby dictation option by moving the slider to the left.
Now, press the Bixby key and change it to Double Press to open Bixby also turn off marketing notifications.
Now, tap and hold the home screen, and Swipe left.
Turn off Bixby Home or daily updates.
You may also like: How to view Spotify History
However, you cannot completely disable Bixby by these solutions, but it can work closely to disable features. Moreover, Samsung offers, Galaxy S10 users to redraw the Bixby button in order to launch other apps. To do this click the slider, use the slider, and then select the application you want to launch with the button. But you can't redraw Bixby button to Google voice assistant.
Now you got the solution for how to disable Bixby S10, S20 and on older versions of Samsung having Bixby preinstalled. However, still if you face any difficulty in doing so you can ask your query or share your experience with us in the comment section below.