Smartphones have become a very important part of our daily life. We use tons of applications in our smartphones which with the passage of time will create a negative impact on the performance and speed of our smartphones. However, there are many advanced technologies that are being used in smartphones nowadays in order to make them work at extremely fast speeds. Still, if we ignore some main aspects of our phone its speed will start descending down. As smartphones are meant to be fast and handy to use so one can easily cope with all the work they need to do using their mobile phone. So, if these questions pop up in your mind about how to increase Android phone speed or how to increase Android mobile performance, by following this article you can easily fix your Android mobile hanging problem and boost Android mobile speed. 
8 Ways To speedup Your Smartphone:
Background process limit
Window animation scale
Turn off auto-sync
Use Lite apps
Clear Cached Data
Remove extra icons from the home screen
Keep fewer widgets
Turn off auto-download and auto-update
1. Set Background process limit:
Your apps in the background run and consume the ram of your mobile even if you are not using them which will create Android mobile hanging problems.
You can easily reduce this burden on your RAM either by closing them all each time manually or by following these easy steps so that your mobile automatically restricts any background app. It will increase Android mobile's performance. 
Go to settings then go down on the phone, open it, and then click 7 to 10 times repeatedly tap on the build number to enable the developer option. Then go back and open the developer option, now go to the background process limit, and select no background process.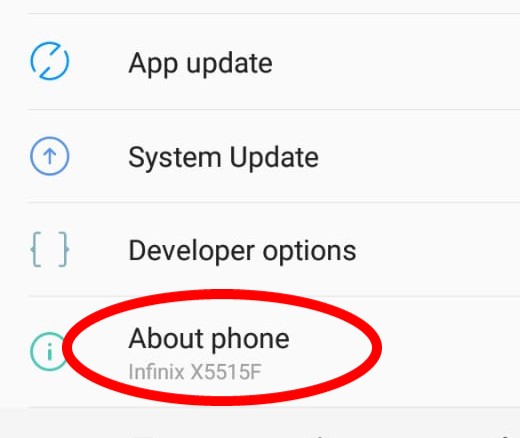 Do you want to know the wifi Password of a connected network?
Tap build number 7 to 10 times to enable developer options then go to Developer options > Background process limit > click > no background process limit.
2. Window Animation Scale:
Go to the Web developer option (which I already told you how to enable) then go to Window animation scale turn it off and then go to Transition animation scale and turn it off too. This will help you to speed up Android phones for sure.
Developer options > windows animation scale > Animation off
Developer options > Transition animation scale > Animation off
3. Turn-off auto-sync:
If you consider this feature is very helpful as you don't have to synchronize each account manually but with advantage comes some disadvantage too it will consume ram and will create an android mobile hanging problem at some point. Just go to settings then go to accounts and turn data sync off.
4. Use Lite Apps:
Although everyone wants to use the full version of each and every app, this might create an Android mobile hanging problem. However, there are some apps that we don't use quite often so we can use lite versions of these apps like Facebook lite or we have lite versions of browsers too so that our main app which we use more will work with no lag.
Related Post: TOP 5 BEST ANDROID TRACKING APPS
5. Clear Cached Data:
Cache data is one of the important features of our Android mobiles. It basically caches images or webpages or you can say it remembers the template so whenever we use those apps again and again it will not take time to load the template, but with time it slows down mobiles' performance. So navigate to setting > storage > apps and click clear cache data to increase Android mobile performance.
6. Remove Extra Icons from the Home Screen
The home screen plays an important role to speed up Android phones. Remove extra icons from your Home screen and it will also optimize your phone's battery.
7. Keep Fewer Widgets:
Widgets will consume battery as well as ram so try to keep fewer or no widgets you will eliminate the Android phone hanging problem this way too
8. Turn off Auto-Download and Auto Update :
Android mobile has options of auto-download under wifi and auto-update this is very helpful in the sense that we don't have to update apps manually. But if you want to boost your mobile's performance you have to turn it off. Go to settings>app update or app update > 3 dots > turn-off auto download under wifi. Then go to google play store > settings> auto-update > turn off auto-update. This will speed up your Android phones. 
Final Words:
So, I hope this article will help to remove these questions "How to speed up my android phone or how to increase android mobile performance " from your mind. Apply these steps and experience your mobile's best version of the performance. Share your thoughts and experience in the comment section below.