Spotify is a freemium audio streaming platform. Its basic features are free with advertisements and automatic music videos, while advanced features like offline listening and commercial-free listening can be acquired via paid subscriptions. It is a great way to discover and listen to some outstanding songs and podcasts. On Spotify users listened to many songs, and it is possible that you have discovered a great song and after some time you want to listen to that song again but you forgot the details. Don't worry, it is possible to view your play history. Spotify offers a Spotify play history feature that allows you to rediscover the last 50 songs you have listened to in the past. In this article, you will discover how to view Spotify history.
2 Best ways to view Spotify listening history:
You can easily view the song's history you have enjoyed before with the Play History feature within just a few clicks. There are different alternatives to view Spotify history, 1 is for desktop or web and the other is for mobile phones or tablets.
1. How to view Spotify history on Desktop App
If you are wondering how to view Spotify history or you can say Spotify listening history on Desktop App. However seeing the Spotify listening history on Desktop App is much more simpler.
Below are some easy to follow steps that can enable you to view Spotify play history on Desktop or Web player.
First, log in to your Spotify account.
Head to the bottom right corner on the Spotify home screen
How to Delete Spotify Account : Cancel Spotify Premium
Now, tap on Play Queue. ( here you can add or remove or change the order of future songs to be played)
Then tap on History appears at the top.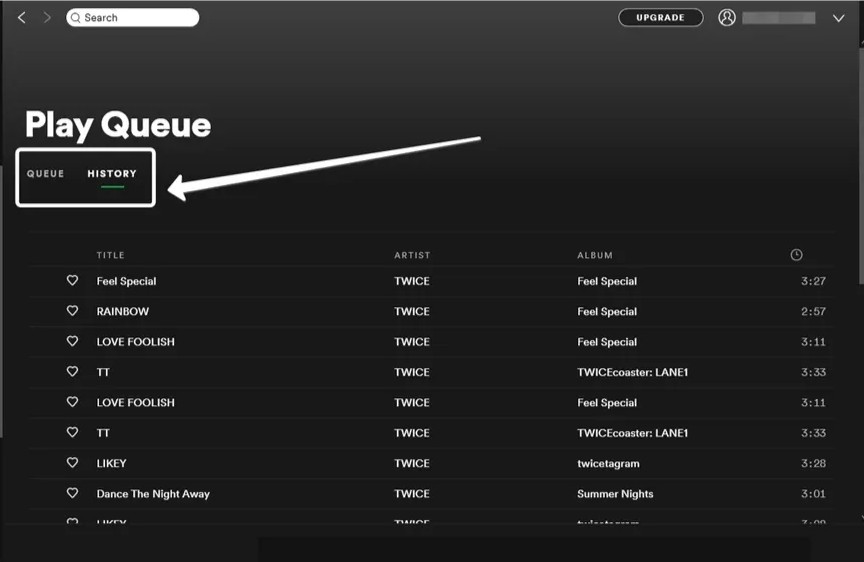 Now, you will see the list of last 50 songs you have listened. Go through that list and find the song you want to listen again.
2. How to check Spotify history on Mobile
If you are using Spotify on your mobile or tablet, you can't find history features as easily as in desktop mode. However, it does not means that you can't view Spotify history in the Spotify app. Follow the steps given below:
First login to your Spotify account.
Click on the already created playlist.
Now click on add songs.
Swipe left and here is your recently played tracks.
Here you can see the songs already present in the playlist. You can also add songs to the playlist or note down their titles so you can find them again later simply by using the search option. For this
Head to the bottom of your mobile screen and tap Now Playing on your Spotify app.
Swipe left on the home screen
Right-click on the track.
Now tap on Add Queue.
Now add songs to the playlist.
Find Recently Played songs on Spotify:
It happens with all of us that we find some song much interesting but forgot to add it in our playlist or favorites. If it happens with you too, and you want to find that song, you are at the right place then as we got a simple trick to locate recently played songs on Spotify. Below are the steps listed to find recently played songs on Spotify:
Swipe left on your home screen.
Now you will see the playlist.
This playlist will list down the last songs you have played.
It's a very useful feature when you forget the songs you played recently. I hope now you can discover those songs that you want to listen but forgot the details. If still you face any problems in doing this you can share your query with us in the comments section below.