Gmail is one of the most famous and most used email services developed by Google which is free to use. Google provides top-notch services with its free email service. Gmail servers also scanned your emails to keep you safe from spam and malicious malware files. It is used by people ranging from the business class, teachers, students, teens, adults, etc. Gmail provides the best mailing service with an exceptionally fast server. So, it makes sense why people prefer Gmail over many other mailing services. We will look into how to create a Gmail account Phone number in the next few paragraphs.
Gmail not only provides mailing services but combined with other Google products; it is one of the most powerful mailing services. You can use Gmail for sending big files through Gmail because it will send the file via Google Drive. Google has a wide range and different varieties of useful products that are useful. Having multiple Gmail accounts is an absolute plus point. So, in this article, we will guide you on How to create a Gmail account without a Phone Number. This article will surely help you and then you can create multiple Gmail account yourself.
Why Create a Gmail Account?
Gmail account provides many exceptional features. One of them is that you can use your Google account to use that as free online storage. Where you can store your data of up to 15 Gigabytes on Google Drive. For using this you will surely need a Gmail account or Google account. But how can you create multiple Gmail account because every time you create a new Gmail account; it requires a phone number for verification? So, how can you create a Gmail account without a phone number?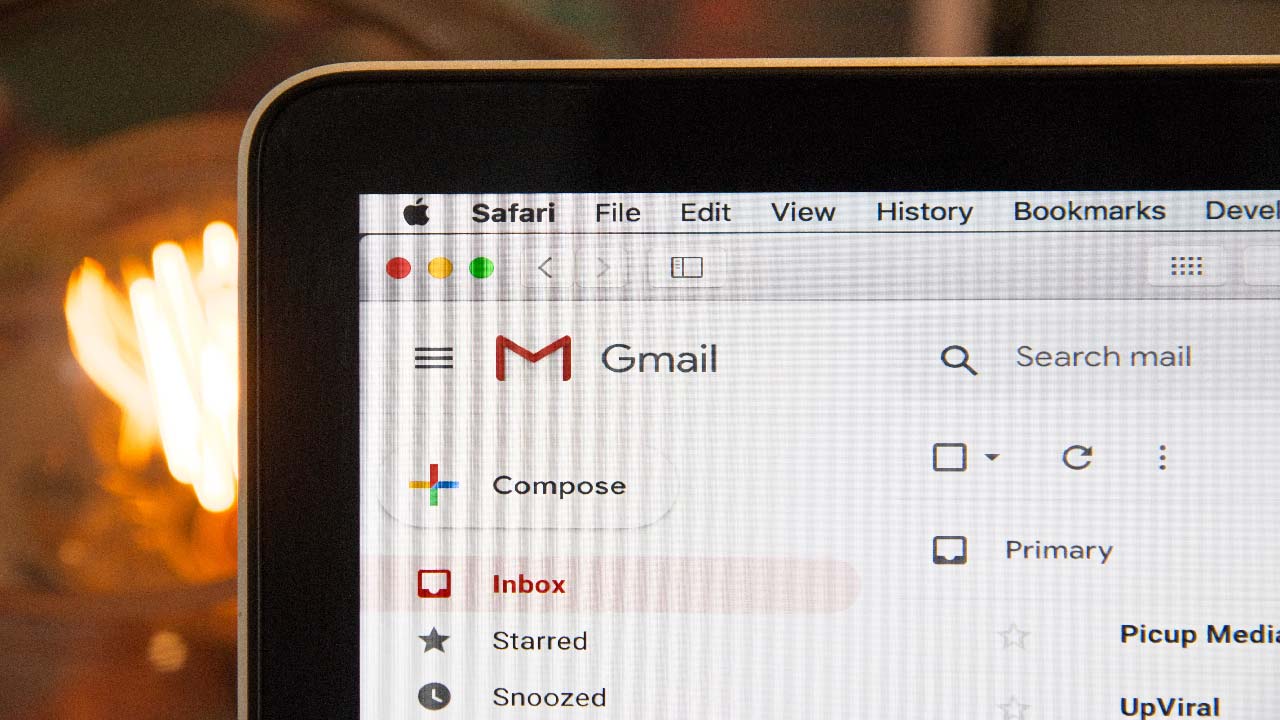 Well, that's where we come in for your aid. We will tell you how to create a Gmail account without a Phone Number. So, you can create multiple Gmail account and also use them as a storage device for your data. Below are the steps which you can use to create a Gmail account without a Phone Number. Do you know which version of chrome you are using and update it? Here is a quick way of How to Check Chrome Version Quickly?
Creating a Gmail Account without Phone Number (SOLUTION)
Step 1: Firstly, go to the webpage Google Login Page.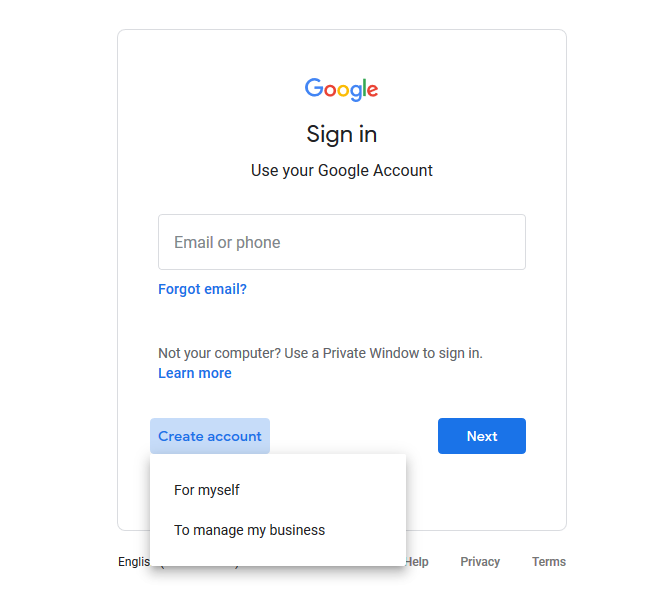 Step 2: Select for myself.
Step 3: After selecting for myself you will be prompted to the page.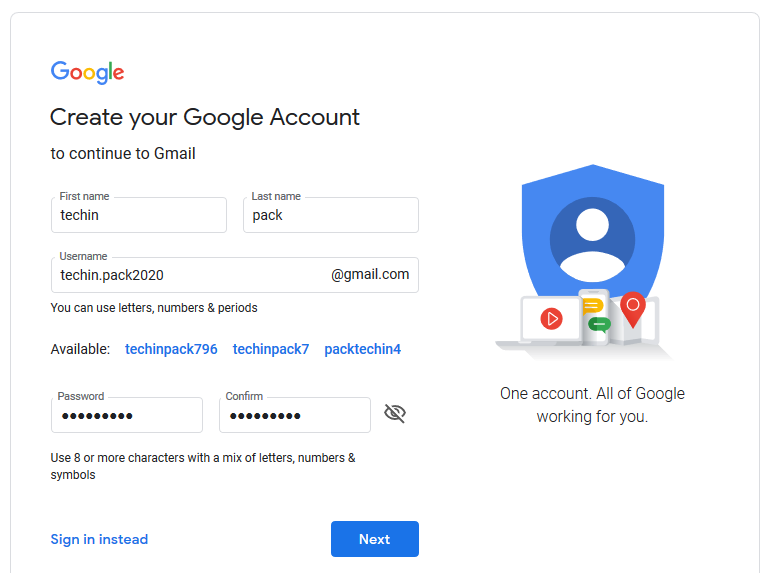 Step 4: Then you will be asked to verify through a Phone Number. Well, don't worry this number is just for verification. See the picture below.
If you are using multiple Gmail accounts and facing issues, here is your ultimate guide How to change Default Google Account.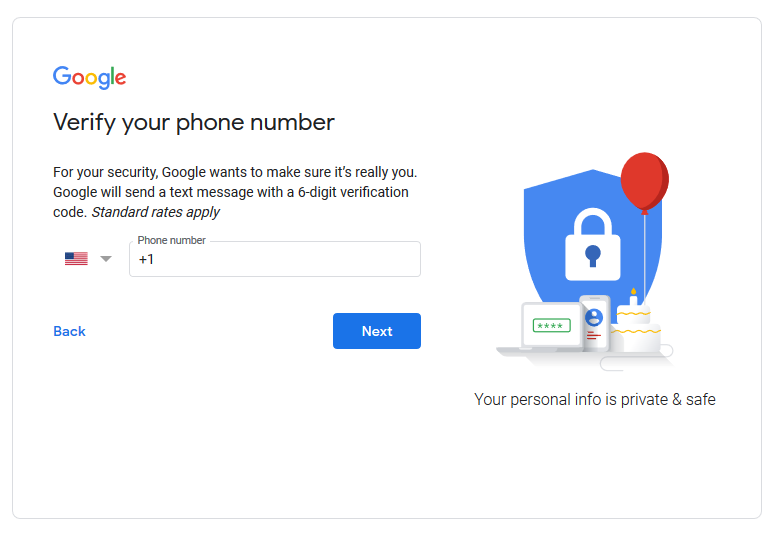 If you don't want to add your number even for verification. You can use different websites for which provide dummy numbers just for verification. With the websites mentioned below create a Temporary for verification.
So, these websites are a handy tool with you can bypass phone number verification.
Step 5: After the above steps, you will be prompted to a page where you have to add your number to the Gmail account. This is the most important part. As shown in the picture it is clearly written optional in brackets on the right side of Phone Number.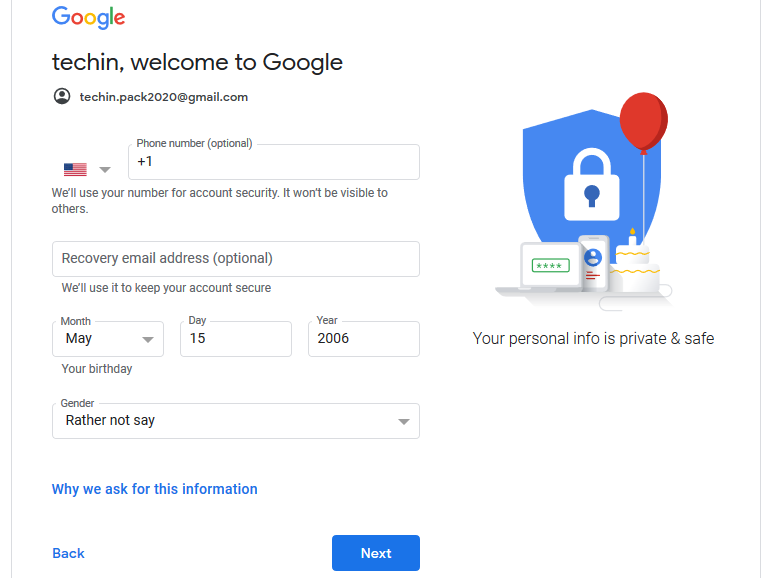 If you want to make an account that you want to use for your personal work. Make sure to add an email account if at some point in time you may need to recover your account. Otherwise, it's not compulsory. Then click next.
Step 6: You will be prompted to google the privacy and terms condition page after clicking next.
Step 7: Agree to the terms and conditions.
Congratulations, now you have your Gmail account without adding a phone number or an email account to it.
From the above steps, we can clearly see how important and useful a Gmail account is. Having vast knowledge of the Gmail account is never enough. There is always something new when you use Gmail or Google products.
Key Takeaways
These steps are very easy to follow and it will surely get the work done. Gmail is an exceptional mailing service. So, you may want to have multiple accounts. With the steps mentioned above, now you have an idea of how to create a Gmail account without a phone number. Hopefully, these steps will be helpful to you, and if you know any other methods. Kindly, share them with us in the comments.
Tired of sending the same email to many individually? here is How to CC in Gmail (Easy steps)