Nowadays when the world is connecting digitally, it is becoming essential for the company to have a web page. Not international but local consumers are also getting converted using web pages. Having a website is becoming necessary for any sort of business you are running either locally or internationally. But do you know why it is becoming a necessity? If you don't have a web page for your business you will not be discovered by many of your potential clients.
As in this age of the internet if you only rely on word of mouth you will be left far behind in your potential reach. Now not only businesses are getting consumers but also people discovering new businesses using search engines like google, Bing, and much more. Not having a website will reduce the size of your market as you can't build your word of mouth and market online even on Social Media.
You can also run your blog or website. So, we are bringing the top 10 Best Web Hosting Companies 2022 for you to make your Online presence impactful. If you are convinced that you should have an online presence, then the first step toward this is to have the Best Web hosting Companies in 2022. But when it comes to choosing the best web hosting companies, it will become a daunting task revolving around multiple of technical words and terms which you don't have much idea of. If we talk about the payment options they are different as well. So, you have to decide properly what your business requires to succeed.
Types of Web Hosting Services
There are mainly 7 different types of Web hosting services that are offering you storage for your website files on the servers they have, different amounts of data transfers, and much more. These 7 types of Web Hosting Services are listed:
1. Shared Web Hosting
Shared Web Hosting means your hosting is being shared by multiple websites. It has an advantage, as you have to pay a little amount with hundreds of other websites for the super server. But this makes you dependent on other sites
2. Reseller Web Hosting
It is the same as shared hosting but with extra features and technical control and tools that can help you to resell your web hosting space.
3. Cloud-Based Web Hosting
It is a new hosting technology that allows thousands of individual servers to work together, that's why it looks like one giant server. So, the company needs more service Hardware as it grows to make a larger cloud space.
4. Colocation Web Hosting
This is web hosting in which you have to rent rack space from the data center. The Hosting Company provides power, and internet uplink while the hardware, data storage, and backup procedure are yours.
5. Managed WordPress Hosting
Managed WordPress Hosting keeps your WordPress installation updated so your website is protected from threats.
6. Self-Service Web Hosting
In this type of hosting, you have to buy, install, and configure the software, and make sure there is controlled cooling, all by yourselves.
7. Dedicated Web Server
It means you have rented a physical server from a hosting company on which you could get full control.
Top 10 Best web hosting companies 2022
As there are hundreds of hosting providers available, multiple payment plans, and many different hosting types. Which type of hosting you should select, which hosting provider is providing better services, what bandwidth do you require. I have reviewed hundreds of great hosting providers and we narrowed them down to filter out some of the best Web Hosting Companies 2022 free or paid for your Website.
I have deeply analyzed all of these listed Best Web hosting Companies 2022. Nobody actively reviews web hosting Services more than us. Scroll down to explore in-depth the top most specialist hosting provider for different situations and what you can choose based on your requirements and budget. So, go through these Best Web Hosting Deals and select what best suits your needs.
Blue Host
Host Gator
Hostinger
Site Ground
A2 Hosting
WP Engine
Dream Host
1&1 IONOS
InMotion Hosting
GoDaddy
Blue Host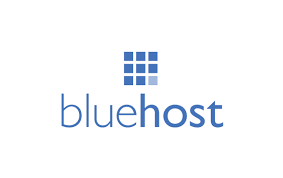 Best Overall Web Hosting
Shared hosting starts at $2.95/mo.
WordPress hosting starts at $2.95/mo.
VPS hosting starts at $18.99/mo.
Dedicated hosting starts at $79.99/mo.
Enjoy an exclusive discount using a special Bluehost coupon code.
Blue host is one of the best hosting companies in 2022 in today's time. They are almost 2 decades old and offer great service in a great price bracket and with great customer service. You'll get 24/7 customer support for whatever problem you get stuck with regarding hosting. They maintain a list of Customer Support numbers and also there is a live chat option available on their website. You'll get a free domain for one year when you sign up for the BlueHost and also a free SSL certificate for 1 year. Blue host is ranking high because of its policies, as it provides daily backup even for the cheapest rates. If you have a WordPress website, then you can consider BlueHost with no wait as BlueHost has specific plans for WordPress and WooCommerce.
It is one of the Best SEO Hosting Companies as you can also get great analytics and SEO tools that can help to track the performance of your website. These SEO tools can help you to get a good idea to optimize your website and grow more visitors. Blue Host also offers Site migration but for an additional fee. They provide a super easy one-click WordPress installation, Blue host covers all aspects of hosting like if your Website's traffic grows you can upgrade your hosting to Managed WordPress Hosting, Virtual Private Sector, or Dedicated Hosting to get more control and command. They also offer a 30-day money-back guarantee if you are not satisfied with the performance. You can also get an automatic setup for WordPress and C-panel that allows a user to twist things.
Host Gator
Best Shared Web Hosting
Shared hosting starts at $2.75/mo.
WordPress hosting starts at $5.95/mo.
Reseller hosting starts at $19.95/mo.
VPS hosting starts at $29.95/mo.
Dedicated servers starting at $119/mo.
Cloud hosting starts at $4.95/mo.
HostGator is one of the best web hosting companies in 2022 that provides hosting plans for almost every service. From a very basic Shared Hosting Plan to a personalized dedicated server, depending on your needs HostGator has all the hosting services. HostGator provides support in all of its plans whether you want cheap hosting or an expensive one. HostGator offers multiple types of web hosting services. You can get Windows hosting, Linux Hosting, and also several other options to upgrade like, Virtual Private Sector Hosting, Managed WordPress Hosting, and also a dedicated Server.
HostGator provides a free C-panel, while it does not support SSD on every plan, and many of its servers are equipped with fast drives. It is also recommended because HostGator provides regular backup and monitoring uptime.
For companies that do not require many complexities and want a simple website, HostGator is recommended for you. What type of hosting does your website require? You can get a list of technical support and how-to guides even if you don't find the answer you can connect with HostGator through live chat, email support, and Phone. After all of these excellent services, HostGator is still getting some shocking reviews. However, it has a 45 day money-back guarantee so I recommend you to get full advantage of this offer and check the hosting thoroughly.
Hostinger
Best Cloud Hosting Services
Shared hosting starts at $0.99/mo.
WordPress hosting starts at $0.99/mo.
VPS hosting starts at $3.95/mo.
Cloud hosting starts at $9.99/mo.
Hostinger is one of the biggest and Best Web hosting companies in 2022 registering its new customer every five seconds. The company has been in business since 2004 having around 30 million+ users in 175+ countries. Hostinger prefers to use its own set of tools like Hostinger offers its control panel rather than C-panel to make sure the best-customized control performance without increasing the cost of service.
The plus point of hostinger is that even the cheapest package of Hostinger has some level of SSH access if you need it. It is offering regular backups and excellent SSD performance. The attributes that set Hostinger apart from other websites is that it is providing the cheapest hosting services that are shockingly less than $1 per month for the first year. We can say that this is one of the least expensive hosting services one can get as the price for the Hosting Plan increases once the promotional package ends. But these package renewals won't hurt you if you consider a long-term package like 4 years. If you are paying for 4 years you'll get $0.99 a month, even if the promotional package ends you only have to pay $2.19 per month which is the least among all hosting providers.
Hostinger also provides a 30-day money-back guarantee stating: "If for any reason you decide not to continue with Hostinger, we will give you a full money-back upon purchase, no questions asked." If you still have any queries you can contact customer support via live chat which is available 24/7. You can also get a separate hosting plan for emails starting from $0.99/month with excellent site speed, uptime, and support as well. I know you are thinking that this cheap hosting will not give a premium feel. You might don't feel this as good as others But from SEO to user Interface the cost per service is unbeatable and you'll get the feel of a premium Host even at this least rate. Hostinger is providing free web hosting services from its 000webhosting plan.
Hostinger is offering around three Best web hosting plans 2022 with unlimited websites and bandwidth these best web hosting deals are as follows:
Cloud Startup
3GB RAM
2 cores processors
100 GB of SSD storage
Free SSL certificate
Cloud Professional
6GB of RAM
4 Cores Processors
140 GB of SSD storage
Free SSL certificate.
Cloud Global
16GB of RAM
8 cores of CPU
200GB RAM
Free SSL certificate
Site Ground
Best SEO Web Hosting
Shared web hosting starting at $3.95/mo.
WordPress hosting starting at $3.95/mo.
Reseller server starting at $42/year.
Cloud hosting starting at $80/mo.
SiteGround is another, one of the best Web Hosting companies 2022, founded in SOFIA in 2004 having more than 2 million customers. Site Ground offers Weebly as its website builder which I found easy and time-saving to build a webpage. It also offers a WordPress starter using which you can easily manage your WordPress content consisting of free themes and plugins. SiteGround offers a good environment for E-commerce sites too for which you can use Presta shop Magento and CS-cart instead of Weebly. For an E-commerce website, you'll need to have an SSL certificate, SiteGround provides it free for one year in all plans.
SiteGround is offering a premium SSL certificate "wildcard" so that your top-level domain will be secured and you can get an unlimited number of subdomains as well. You will get this Wildcard feature for free if you sign up for the GoGeek or GrowBig packages.
According to Google, the ranking criteria will soon be shifted to Core Web Vitals. This means, your page's ranking would depend on these three aspects
Loading
Visual Stability
Interactivity
Out of these three, two depend upon the speed of your website. Well, Site Ground Understands this concept very well and the combination of hardware and software makes the website light and speedy by using SSDs in all of its servers. This is why Site Ground is one of the Best SEO Hosting Companies. Site Ground also offers many security features like SG site scanner, antispam tools SpamExperts and SpamAssassin, IP address blocklist, and hotlink protection. It checks the links on your homepage to make sure your site's protection.
Site ground provides a 24/7/365 customer support system via live chat. I have tried their chat support functionality and am amazed to get some very quick responses. It also offers 30 day money-back guarantee. SiteGround is of very much use for newbies and beginners and those who don't have much time for design. Site Ground keeps its limitation policy transparent as many hosting providers that promise to bear unlimited visitors, also have some restrictions.
Site Ground Offers 3 type of Best web hosting plans in 2022:
Startup Plan
Starting from $14.99 a month
Includes 1 website
Suitable for traffic with less than 10000 visitors per month
10 GB of storage
Daily data backup
Free one-year SSL certificates
Unlimited emails.
Grow Big Plan
Starting from $24.99 a month.
It includes unlimited websites
Suitable for traffic less than 25000 visitors a month
20GB of storage, site staging
Unlimited database.
Go Geek Plan
Starting from $39.99 a month.
It is for the larger sites that can handle around 100,000 visitors a month
Priority support,
Git repository.
40GB of storage.
Unlimited Database
A2 Hosting
Best Dedicated & VPS Hosting
Shared hosting starts at $2.96/mo.
WordPress hosting starts at $2.96/mo.
Reseller hosting starts at $9.80/mo.
VPS hosting starts at $5/mo.
Dedicated servers starting at $99.59/mo.
A2 Hosting beat any other hosting service providers in any tier (VPS, Shared dedicated) on speed. This is the reason why A2 hosting stands among the Top 10 best Web Hosting Companies in 2022. With high speed, it is providing SSD, SSL, CDN, and caching for all of its plans. A2 hosting also offers Windows and Linux-based servers. It is not surprising anymore that the unlimited plans stated by the hosting provider companies are not unlimited it has some restrictions as well. Moreover, web hosts expect to use their services like similar customers, if you are the only one who is crossing the line then you might get into some trouble and be asked to slow down. Also once the promotional package ends you will be charged extra when you go for renewal. But you can still save your money, by billing for 3 years.
The A2 Hosting offers a managed Hosting service called Host Guard. The functionality of Host Guard is the have a customer support team called "Guru Crew". You'll get access to Guru Crew 24/7/365 once you subscribe to the Host guard service. This crew manages Software, Hardware, and security.
A2 Hosting commits to its customers 99.9% of uptime for all of its plans so you don't have to worry about the site being down. You can also get free site migration, unlike any other hosting provider
WP Engine
Best Managed WordPress Hosting
Startup Plan Starting at $25/mo
Growth Plan Starting at $95/mo
Scale Plan Starting at $241/mo
WordPress is the main medium that supports millions of websites all over the world. So, it is not shocking that the WP engine focuses on hosting the only WordPress that is one of the best content management systems yet. It is surely the best Web hosting for WordPress 2022 currently in the market. WP Engine provides a comprehensive managed WordPress service that can assist you with performance optimization, setup, updates, security, and much more. Among all these services, a lot of the service is not visible to the consumer, which is quite good. WP engine carefully checks and tests all the updates to make sure that they do not harm your site and can handle them as well.
However, WP engine provides you with many useful features that can help you to provide better results to your end customer like Staging Area. It allows you to copy your site to check new themes, plugins, and a whole lot more. WP engine is surely a High-quality Host that offers daily backups, Word-press security, great uptime, cloud platform flexibility, and many more other features as well.
There are three main types of the best Web hosting deal that, this one of the best web hosting for WordPress 2022 WP Engine is offering:
Startup Plan
Starting at $35/month.
It can support 1 WordPress website
50 GB of data transfer per month
10GB of storage
25000 visitors a month.
Growth Plan
Starting from $115/month.
It supports 5 WordPress sites
200GB data transfer per month
20GB of storage
100,000 visitors a month.
Scale Plan
This plan starts from $290/month
It supports 15 WordPress sites
400GB of data transfer per month
30GB of storage
400,000 visitors a month
As you can see WP-engine's lowest plan is starting at $30 a month that only allows 25000 visitors a month with only 10 GB of storage. But when you dig deep in what is the value of the cost you are paying and what services you are getting at this High cost, you'll find this offer attractive especially if you are a WordPress site owner.
It also offers 24/7 customer support which is backed by fully trained and knowledgeable staff.
So, if you are a WordPress site owner and want to host something that is swift and automated, then WP Engine is for you.
Dream Host
Best For Email Hosting
Shared hosting starts at $2.59/mo.
WordPress hosting starts at $2.59/mo.
VPS hosting starts at $10/mo.
Dedicated servers start at $149/mo.
Cloud hosting starts at $4.50/mo.
Dream Host is offering many different features and services that can help you to get your personal or business website on a whole new level. As Dream Host is providing shared, Virtual Private Sector, Cloud, WordPress, and other Dedicated Plans. Among many different packages, Dream Host is offering Email Hosting as one of its main Focuses. This Hosting Company offers is one of its main Focuses. This Hosting Company offers 25GB of data storage by default, synchronizing the emails, and also they are offering an additional free webmail Software platform.
Dream Host also offers key security features like Smart Anti-spam filter, which can filter spam messages, viruses, and also malware. It also provides a free SSL certificate that is a must if you are running an E-Commerce Store. You can also get full control over your Site's Data, as it is common that emails are being scanned to show you advertisements. If you have a developer team or you are a developer then you would feel good to hear that Dream Host comes with Subversion, so you could manage your source code and maintain your repository for your code of yours.
Dream Host provides an excellent uptime as uptime is one the most important key factors that can affect your sites. I have personally tested the uptime of Dream Host and find it extremely stable.
When it comes to customer support Dream Host does not provide any phone call option but it has excellent chat support 24/7/365. When I was testing the customer support of Dream Host, I got a response in 6 minutes. Dream Host also provides a very good money-back guarantee. As the terms stated, you can cancel your shared web hosting within 97 days of your signup which is far more than other Hosting service providers as other Hosting Service Providers offer 15 45 days money-back guarantees. Dream host offers almost all types of Best web hosting plans for 2022 like Shared Hosting, Managed WordPress Hosting, Virtual Private Sector, Dedicated Hosting, and much more.
For these outstanding services, Dream Host feels quite inexpensive, but it is all based on your requirements, if you are paying monthly the lowest cost plan starts at $1.99 a month, but if you are selecting annual payment this cost reduces to $1.67 a month
1&1 IONOS
Best E-commerce Web Hosting
Shared hosting starts at $4/mo.
WordPress hosting starts at $1/mo.
VPS hosting starts at $2/mo.
Dedicated server starting at $45/mo.
Cloud hosting starts at $15/mo.
1&1 IONOS is offering a long list of hosting services that include Virtual Private Sector, Shared Hosting, Dedicated Web Hosting, Managed WordPress Hosting, Reseller, and Cloud Hosting. Even after they are providing so many services, still they stand alone when it comes to uptime, data transfer, and affordability. It is also providing SSD-based Hosting to set your site on High speed. It is providing low-end dedicated servers as well as traditional Xeon-based machines.
The 1&1 IONOS is also offering Linux and windows based servers, with c-Panel and Plesk. The company is providing some best services for E-commerce platforms too like office 365 Solutions also online marketing. The company believes in providing the most secure experience and making it sure by providing a free SSL certificate for Developer shared Hosting and Developer Eshop packages so that the data exchange between you and your customer or reader will be protected from any sort of malware and spam. You can purchase any of these plans at 49 dollars a month if you don't have any of them. There is another feature to protect your site from hackers and any unauthorized access, named Site lock, you can have it for $2 a month. You can also be made visible to your visitors so that they can feel protected while sharing their data with you.
The 1&1 IONOS is offering excellent customer support via email, live chat, and a callback feature. I have personally emailed them my query and was surprised to get a response in less than 10 minutes. You have to be careful when you are selecting the plan as the company increases the price of the plan unannounced.
InMotion Hosting
Best VPS Hosting
Shared business hosting starts at $2.49/mo.
WordPress hosting starts at $4.99/mo.
Reseller hosting starts at $13.99/mo.
VPS hosting starts at $22.99/mo.
Dedicated servers start at $139.99/mo.
InMotion Hosting has been in the business for over 15 years and it is considered to provide some best reseller plans. The reason why InMotion Hosting gets a top rating is, it is based on all SSD infrastructure, providing free SSH access and backups even on their least-cost plans. The company boasts different types of web hosting services like shared hosting, Virtual Private Sector, dedicated servers, and cloud-based server at a very reasonable cost. The company provides free SSL certificates and malware detection so that you could get full protection.
InMotion allows you to refund your payment with a 90-day money-back guarantee. Above all InMotion offers you a money-saving opportunity unlike any other hosting service provider, when the promotional offer expires the price may rise, and you can handle the rise in price by contacting the customer support service. I have contacted them personally and learned that you can ask them for a loyal customer discount. They maintain 24/7/365 customer support service via the live chat and call-back feature.
InMotion also gives you a very easy WordPress Installation, also it provides many payment options and accessibilities for an E-commerce website. When I tested the uptime of InMotion, for 10 days every 10 minutes, I found it dependable and reliable as it doesn't go down in the testing period life.
GoDaddy
Best User-friendly Hosting
Shared business hosting starts at $2.99/mo.
WordPress hosting starts at $0.99/mo.
Reseller hosting starts at $6.99/mo.
VPS hosting starts at $4.99/mo.
Dedicated servers start at $114.99/mo.
GoDaddy is one of the most reputable domain name sellers. It is an exceptional tool that can be used for commercial and personal web hosting purposes. GoDaddy offers many attractive and captivating products that capture the attention of customers and are surely worth a try. GoDaddy provides different kinds of hosting like Shared Web Hosting, VPS Web Hosting, WordPress Web Hosting, Dedicated Web Hosting, No Cloud Web Hosting, and Reseller Web Hosting.
Setting up a website with GoDaddy is quite simple and is extremely user-friendly. The tool which is provided by GoDaddy to build the website is called GoCentral. GoCentral has an extremely friendly user interface that enables everyone to build the website just exactly the way they wanted to be. GoCentral Drag and Drop feature makes it super easy to use. GoDaddy also provides email hosting so that you can set up your professional email as the same as your domain name.
GoDaddy is also a marvelous choice for setting up an E-Commerce store. GoDaddy's security features are outstanding which includes features like fully automated scanning for malware, Web Application Firewall, and Content Delivery Network. It also provides additional purchases for Secure Sockets Layer Certificates. GoDaddy also has a significantly strong uptime which creates an impressive impression on customers.
If your website's downtime is a lot then it will create a negative image of your website in the minds of customers. One of the most notable features provided by GoDaddy is its customer service. GoDaddy provides a 24/7 service and support to its clients and the chat response is friendly as well. The last but the utmost important thing is a money-back guarantee. GoDaddy offers a 45-day money-back guarantee to its customers so if a customer is not satisfied with the hosting they can always refund the hosting within 45 days.